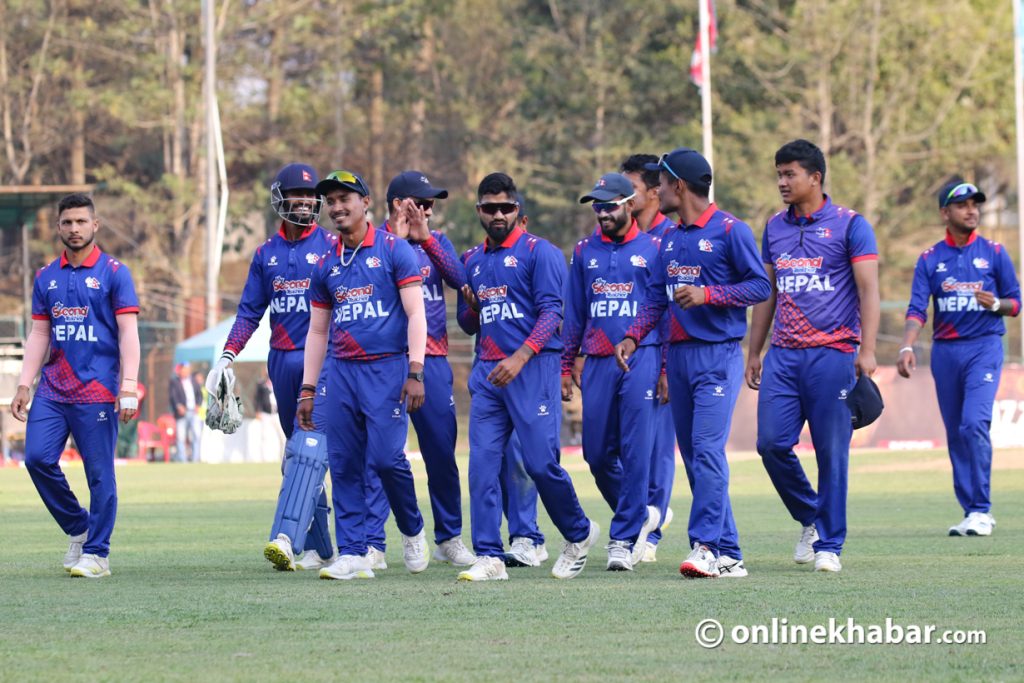 Kathmandu, April 16
Nepal's cricket governing body, the Cricket Association of Nepal (CAN), has announced the final squad for ACC Men's Premier Cup going to begin in Kathmandu this Tuesday.
Coach Monty Desai, credited for recent promising performances by the Nepal cricket team, has not made any changes in the team that played the ICC Cricket World Cup League 2.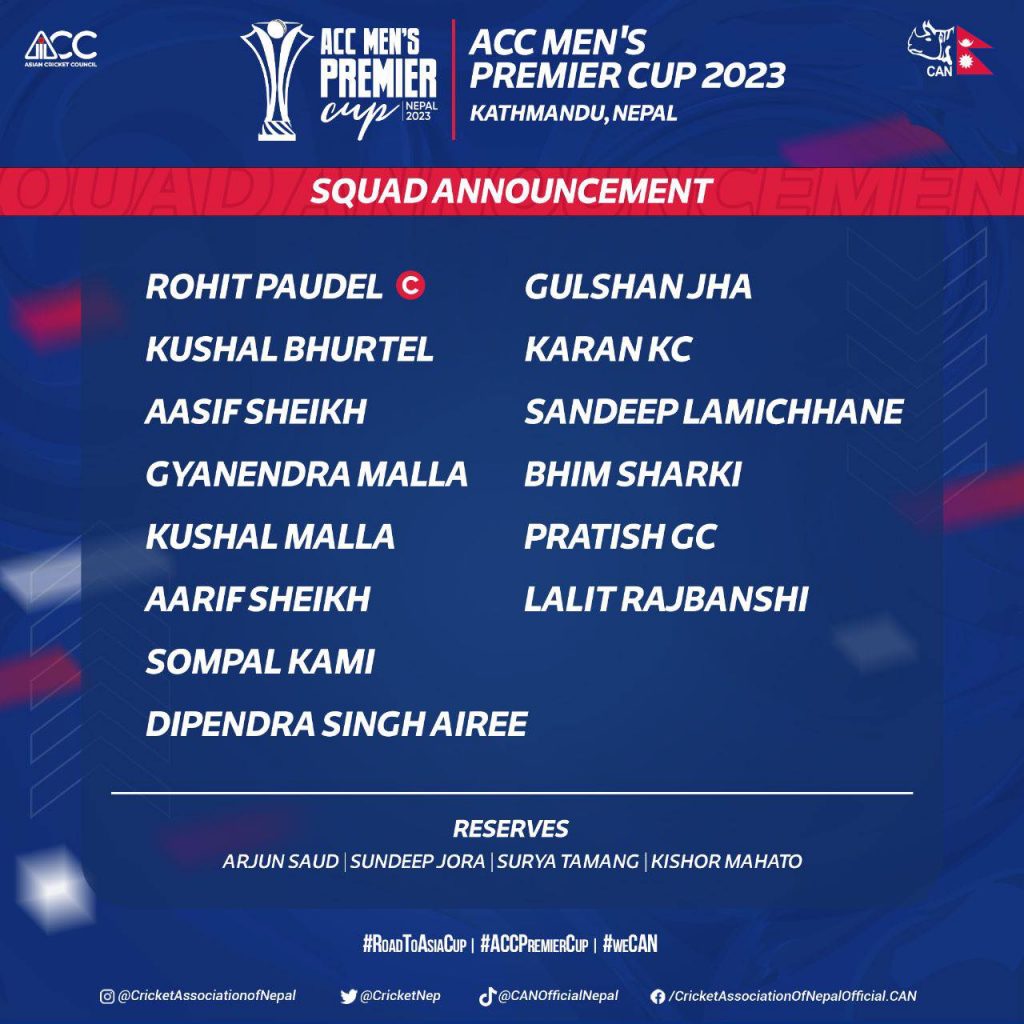 Dev Khanal, Kamal Singh Airee and Shyam Dhakal could not make it to the final list despite attending the training camp.
As per the ACC announcement, 10 associate nations will battle it out for the title of the ACC Men's Premier Cup and the winner will directly qualify for the Men's Asia Cup 2023.
Nepal, having won 11 of the 12 recent ODI matches, look prepared for the event and hope to qualify for the Asia Cup for the first time.
Here is the match schedule.
The post ACC Men's Premier Cup: Coach Desai announces the Nepali squad unchanged appeared first on OnlineKhabar English News.