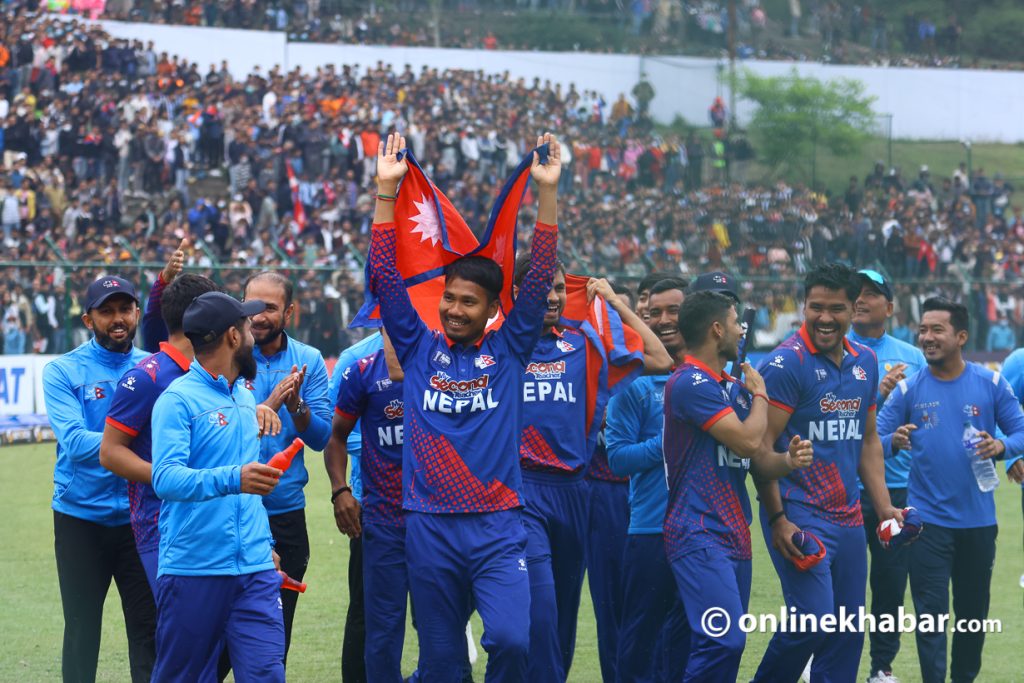 Kathmandu, May 3
The government has announced a Rs 600,000 cash prize for each member of the Nepal cricket team that qualified for the Asia Cup expected to be held in Pakistan in September.
A cabinet meeting on Wednesday decided to award Rs 600,000 to a player and Rs 300,000 to an official in recognition of their victory in the ACC Men's Premier Cup that concluded in Kathmandu on Tuesday, informs the government spokesperson Rekha Sharma.
A standard operating procedure implemented by the government has it that the players winning such tournaments will get Rs 500,000 each. But the government decided to provide Rs 100,000 more.
Meanwhile, Communications Minister Rekha Sharma says the budget plan for the next fiscal year would also allocate the money necessary for upgrading the Kirtipur cricket stadium to the international level.
The post Govt awards Rs 600,000 to each member of the Nepal cricket team qualifying for the Asia Cup appeared first on OnlineKhabar English News.