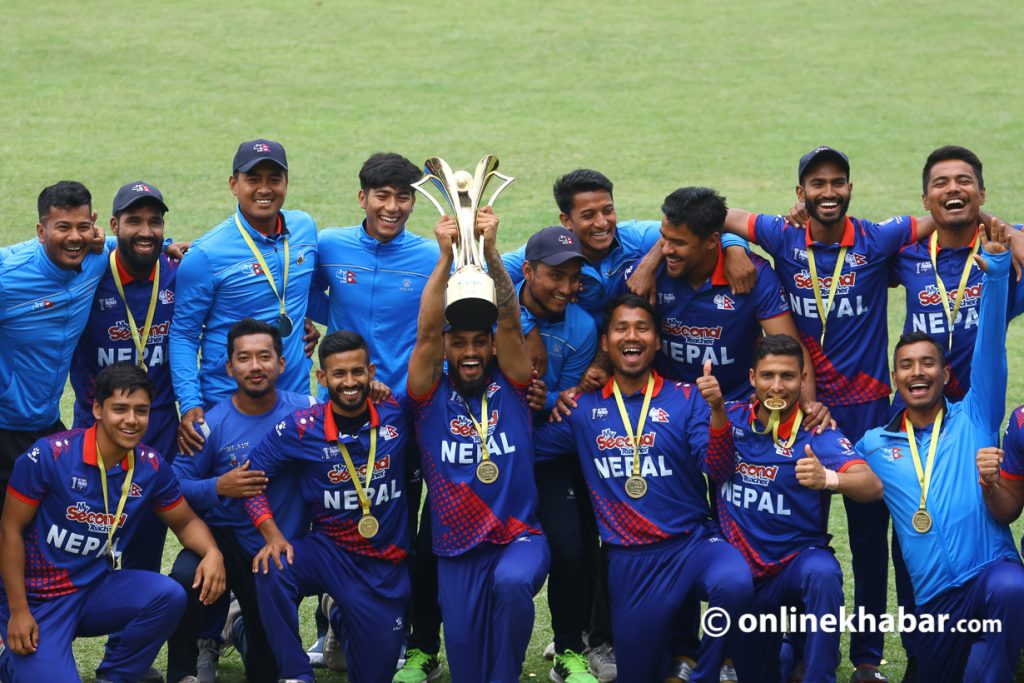 Kathmandu, May 11
The Nepal cricket team are preparing to visit South Africa ahead of the World Cup Qualifier for warm-up matches.
Cricket Association of Nepal (CAN) President Chatur Bahadur Chand says the team will visit South Africa in early June before heading to Zimbabwe for the qualifying event to begin later in the month.
He says South Africa has been chosen for the preparation as both African countries have similar weather.
For preparations, Nepal are likely to face Scotland and the Netherlands.
Nepal's ambassador to South Africa, Dan Bahadur Tamang, who is also a former president of the Nepal Volleyball Association, is making efforts to organise a match with the South Africa A team, Chand says.
Nepal will play with at least two test teams in the qualifier, in which 10 teams will participate.
The post Nepal cricket team visiting South Africa ahead of World Cup Qualifier appeared first on OnlineKhabar English News.