The number of players in various sports is rising in Nepal. Despite the social and financial challenges, there is a remarkable charm in becoming a player among the Nepali youth.
While there are so many Nepali players in various sports in the country, only a few of them have been able to garner global recognition. Those players have played for different foreign clubs and also have won the titles.
Onlinekhabar, this week, has handpicked six Nepali players who are globally recognised. Apart from domestic clubs, those players have given notable performances in foreign clubs as well.
Sandeep Lamichhane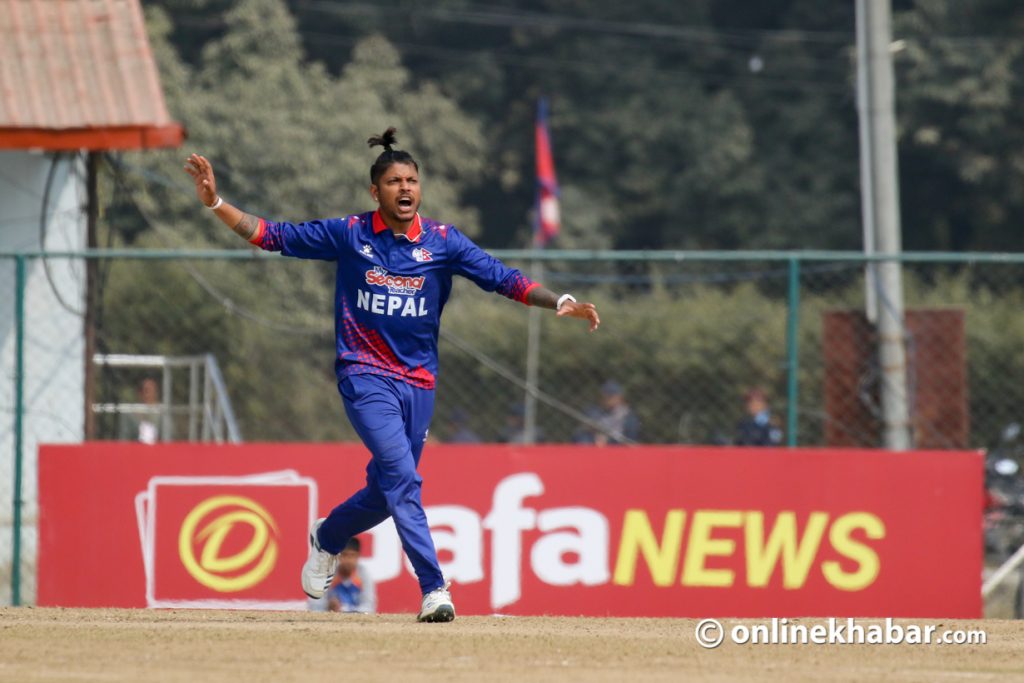 Sandeep Lamichhane is considered the most successful Nepali cricketer in the global cricketing scene. He has played for Delhi Capitals twice in the Indian Premier League. Some other international clubs he has played for are Hobart Hurricanes, Kerala Knights, Montreal Tigers and Melbourne Stars.
He is the first Nepali player snapped up at the IPL auction, fetching a bid of INR 2 million.
Sabitra Bhandari
Nepal's national women's football team's striker Sabitra Bhandari, also known as Samba, currently plays for Gokulam Kerala in the Indian Women's League (IWL). In Indian women's football, this Nepali player is popularly known as a goal machine. In the current season of the IWL being held in Gujarat, Bhandari has already scored 26 goals in eight matches.
In 2018-19 and in 2019-20, she was a part of the IWL winning teams: Sethu FC and Gokulam Kerala respectively.
Bhandari is also the highest goal scorer in Nepali women's football history.
Kiran Chemjong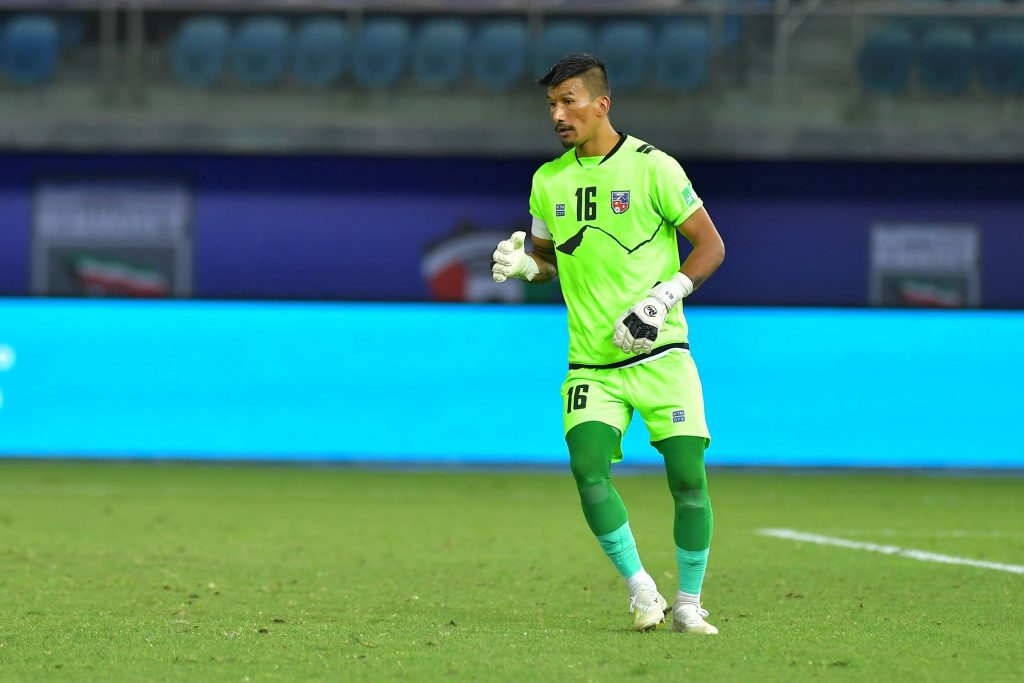 The captain of the Nepal national football team, goalkeeper Kiran Chemjong has played for several international football clubs and won various titles. Recently, this Nepali player played for RoundGlass Punjab FC of India in the I-League, India's major football league. Chemjong is a two-time I-League champion. In 2017-18, representing Minerva Punjab, he won the league. Similarly, in 2022-23 as well, he won the league representing RoundGlass Punjab.
Some other foreign clubs he has played for include Maziya S&RC and TC Sports Club of Maldives. From both clubs, he has the Dhivehi Premier League. In both leagues, he was announced the best goalkeeper.
Rohit Chand
Nepali player Rohit Chand has become a part of several international football clubs. Currently, he plays for the Indonesian club Persik Kediri in the top tier of the Indonesian league. Prior to that, he played for Persija Jakarta for five years. As a part of Persija Jakarta, he has won various tournaments including League 1, Indonesia President's Cup and Menpora Cup. He was also announced as the best player in League 1 in 2018.
Sita Rana Magar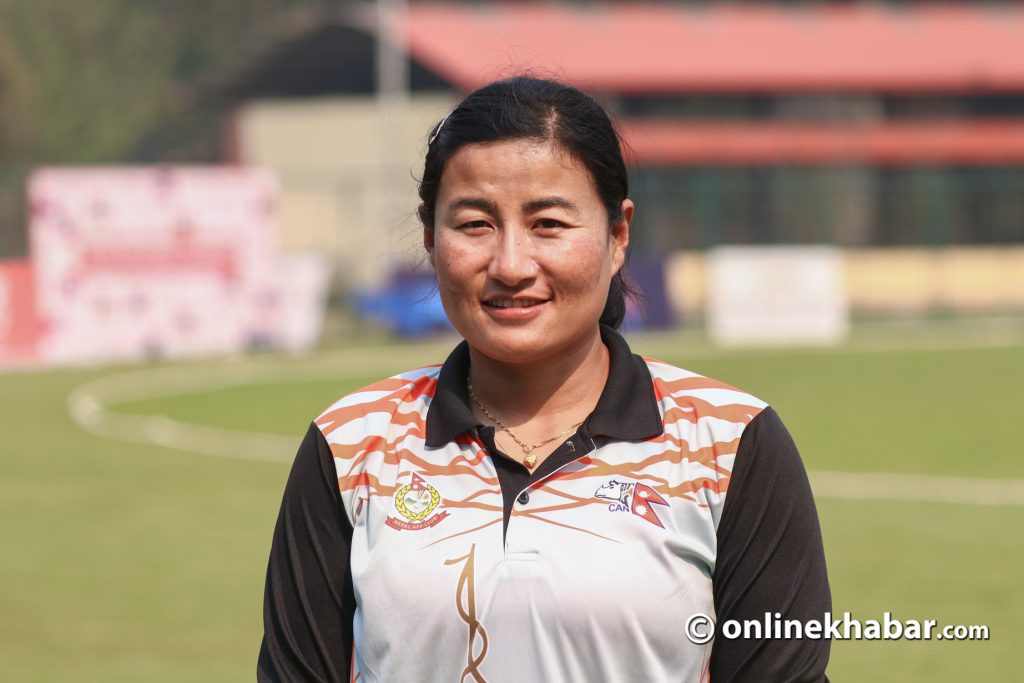 All-rounder Sita Rana Magar has played for Tornadoes Women in FairBreak International T20 twice. Magar was also in the club when the team won the first edition of the competition in 2022 in Dubai.
She had shared the playing experience as a team member with famed cricketers like Stafanie Taylor of West Indies, Diana Baig of Pakistan, Sophie Devine of New Zealand and Suné Luus of South Africa.
Rubina Chhetry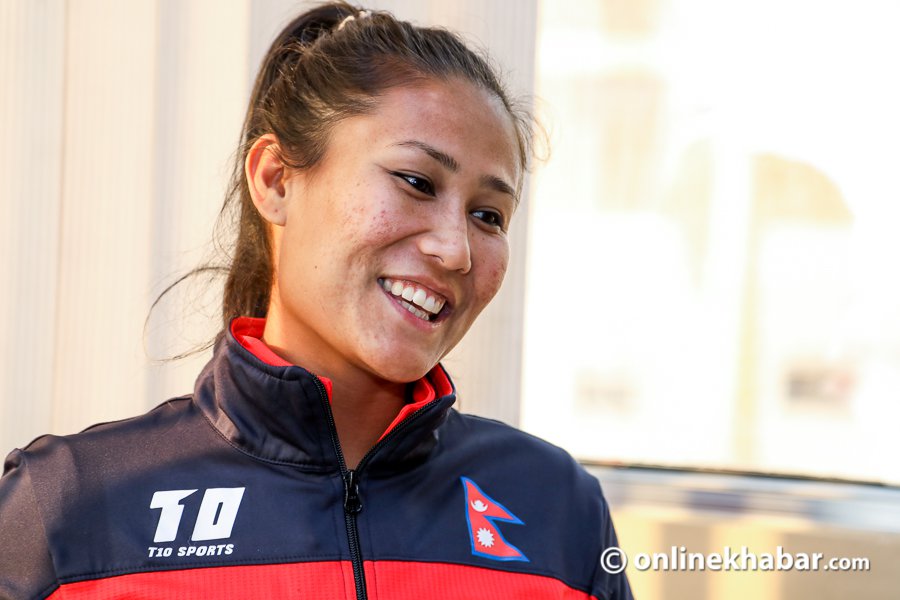 All-rounder Rubina Chhetry has also been a part of FairBreak International T20, representing Barmy Army twice. In the recently held second edition of the tournament, during one of the matches against Sapphires Women, this Nepali player took five wickets. In the same match, she scored 32 runs (not out) in 25 balls. She was also announced as the player of the match.
The post Know all about 6 Nepali players shining on international fields appeared first on OnlineKhabar English News.