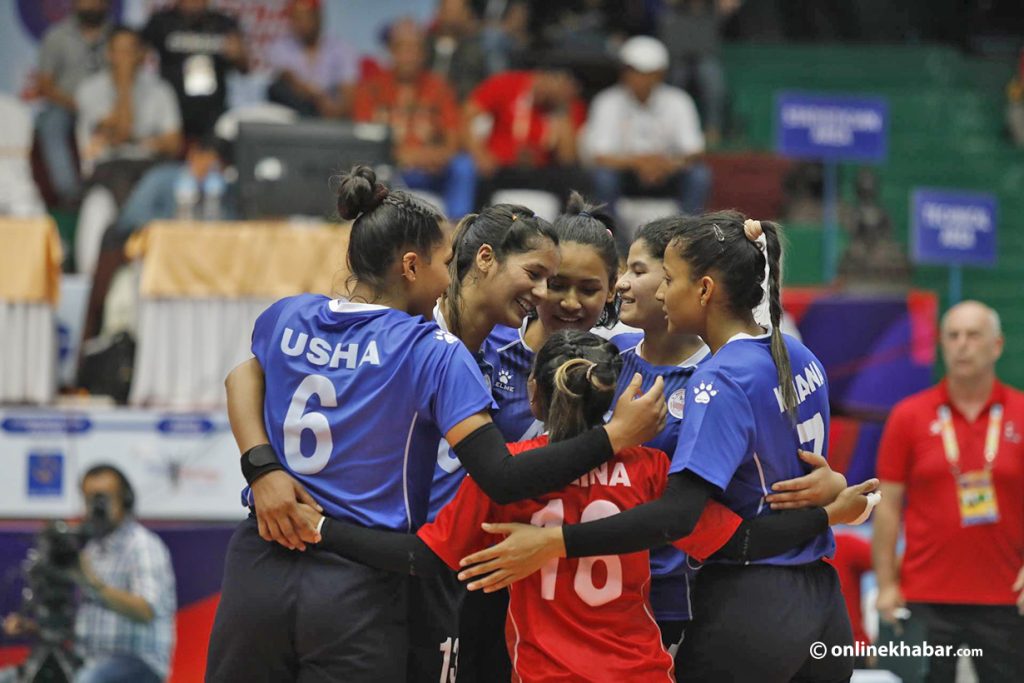 Kathmandu, May 23
Host Nepal and India have advanced to the semi-final of the ongoing CAVA Women's Volleyball Challenge Cup 2023 on Tuesday.
Nepal and India both won their Group A matches comfortably on Tuesday.
Nepal beat Bangladesh by 25-10, 25-8, 25-9 while India beat Kyrgyzstan by 25-17, 25-8, 25-8 at the National Sports Council Covered Hall on Tuesday.
Kabita Bhatta, Pragati Nath, Puja Chaudhary and Shanti Kala Tamang made their debut for Nepal against Bangladesh while Sangam Mahato and Rima Kunwar made their debut against Kyrgyzstan on Monday.
On Monday, Nepal beat Kyrgyzstan while India beat Bangladesh in straight sets.
Nepal and India play each other on Wednesday with the winner finishing top of Group A. The winner will also avoid Asian volleyball giants Kazakhstan in the semi-final.
Eight teams from Central and South Asia are taking part in the competition.
The post CAVA Women's Volleyball: Nepal, India reach semis, to play for top spot tomorrow appeared first on OnlineKhabar English News.